All about the collaboration, the event and the guests
A couple of weeks ago, the Italian fashion brand gathered around 100 people in Madrid, specifically in the forte_forte store located at 72 Claudio Coello street, to present the collaboration with the brand. forte_forte loves Acqua di Parma.
This union between forte_forte and Acqua di Parma comes from a love story in the purest Italian style. Two companies that share the same sentiment: love for their land (Italy). And this alliance is the result of a passion for the craftsmanship and culture of "made in italy", for the atmosphere of Italian landscapes and for the pure and spontaneous beauty of a new revival. Two stories that are intertwined to extol mirto di panarea, one of Acqua di Parma's most beloved and iconic fragrances.
An event in which the magic of spring and its colors could be seen and appreciated, so much so that it was attended by Robert Vattiliana and could not miss some of the best known and acclaimed faces of our country: as the model Inés Sastre, the actresses Maggie Civantos, Miriam Giovanelli, Manuela Velasco, Olivia Molina y Natalia Verbeke, the actress and director Leticia Dolera, the actress and writter Nuria Gago, the actress, model and hostess Mar Saura, the novelist Alejandra G. Remón, the artist Lara Lars and the influencers Grace Villarreal, Melissa Villarreal y Anna Ponsa, among others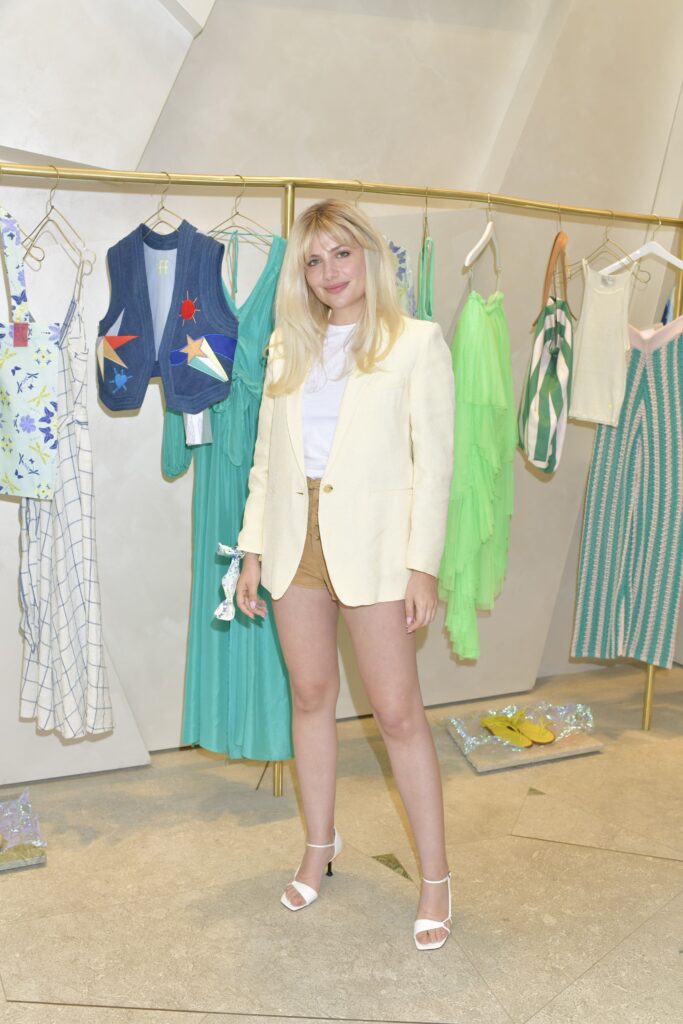 An atmosphere full of poetry, purity and joy that was noticeable and glimpsed in every corner of the store. The music was one of the protagonists and was enlivened by Dj Alvaro Naive. Just like the cocktail, loaded with a wide variety of tastings with original flavors and aromas, different and striking in each of the dishes.