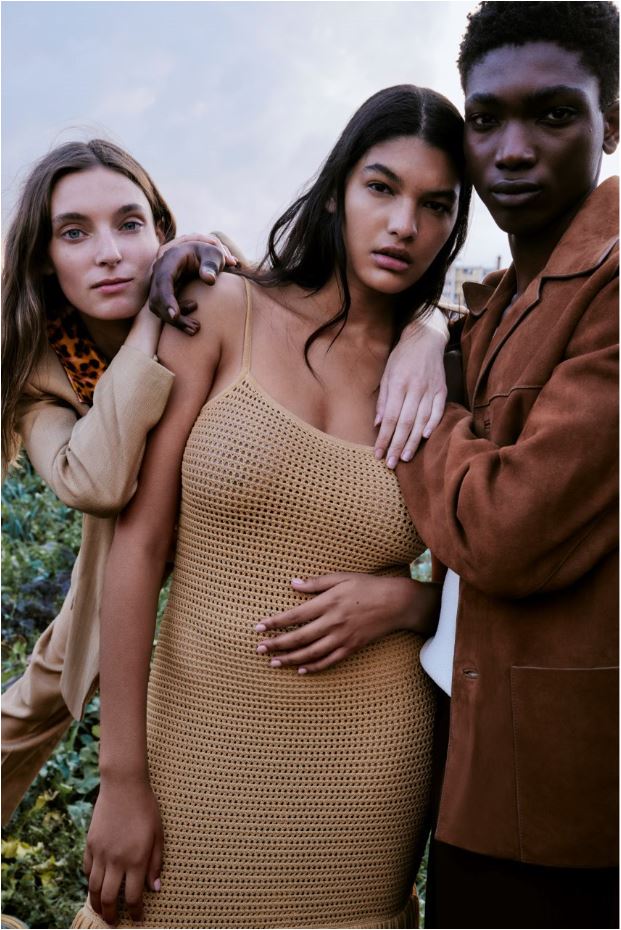 For the Spring-Summer 2023 collection, the SANDRO design studio has imagined the wardrobe of an urban hippie. No matter the era or the style, she mixes codes and influences shamelessly. Chic, cool, sexy, it's all at once; because for her, only charm matters.
From the 2000s, she retains her iconic cargo trousers, which she wears with passion, exposing her underwear. Her skirts are short and so are her tops. She pairs them with tweed jackets or cable-knit jumpers. If she brings out her striped tennis polo shirts, it's not to play backwards on the courts, but to twist the preppy codes. In this slightly tomboyish spirit, she overlays the ultra-sexy 90s with tight-fitting knit or satin dresses with thin straps. If she still relies on the liberty print, she asserts her wild side with leopard print. Wear it in natural tones over a trench coat or a parka and imagine it in flashes of fuchsia or blue on sexy dresses or shirt and shorts sets.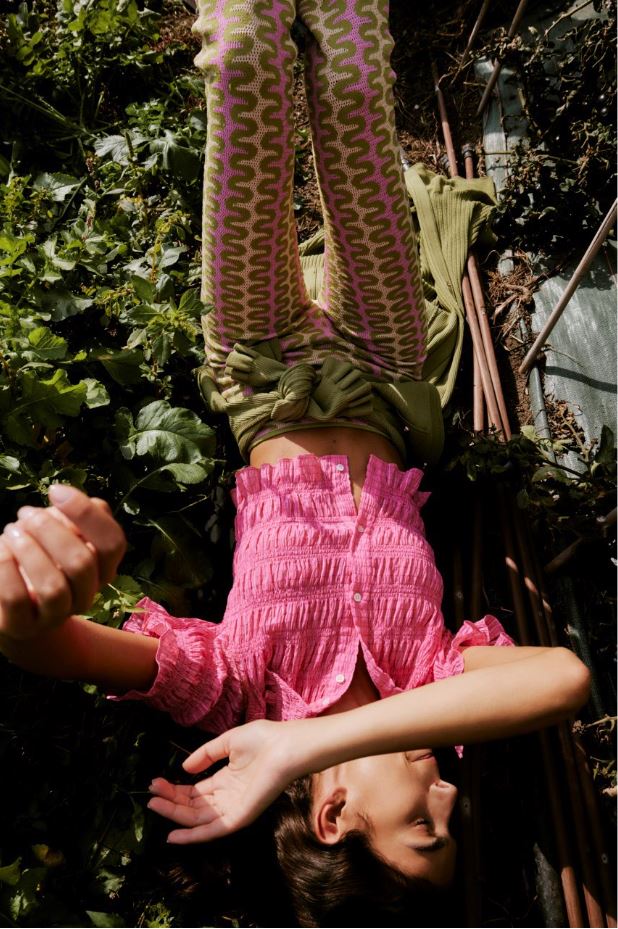 When the days get longer, you won't hesitate to abandon sexy dresses in favour of colourful tailoring. Emerald, orange, brown, the SANDRO studio reinterprets the Mix-it capsule in sunny colours, worn over tight-fitting knit tops. On the feet, sandals or metallic jellyfish complete the silhouette. Playing with her different influences, she makes fun of proportions. When her dresses and tops are close-fitting, the jackets are wide, as if borrowed from a man's wardrobe. And if her trousers are baggy, she wears them with crop tops.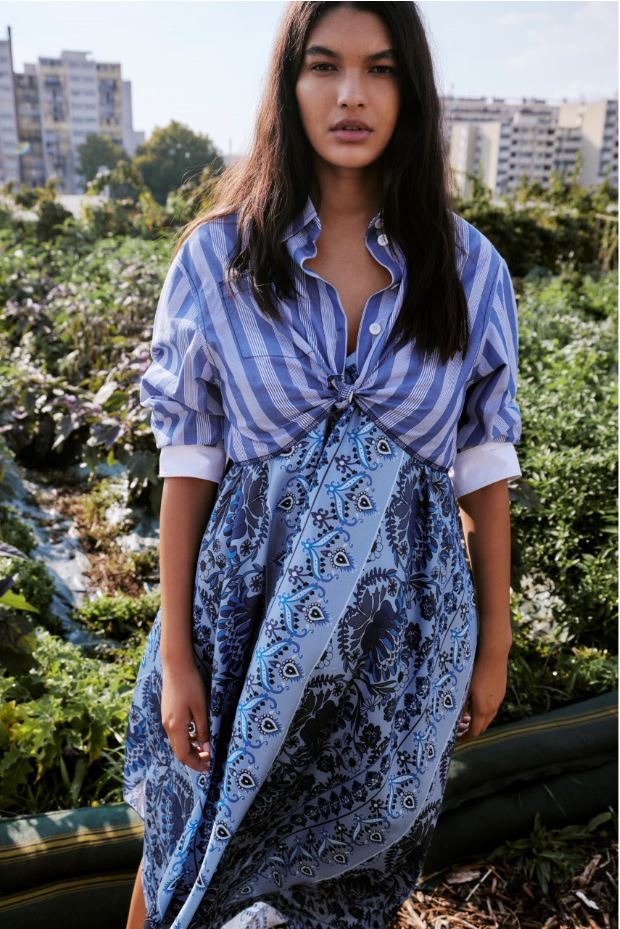 Always in the mood to travel, the SANDRO woman stops off on the Pacific coast. On her way, she meets surfers and skateboarders, who give her a taste for a colourful summer. She imagines the iconic Hawaiian print in a sunny palette of yellow, purple and pink. True to style, it takes on the energy of the 70s. Crochet is an essential part of her wardrobe. In bright colours or embroidered with rhinestones, she combines it with pieces from elsewhere, like trousers with silver foil or printed baggy jeans. When she wants to play the flower power card, she knows how to be authentic and wears a fringed leather jacket over vintage printed silk ensembles.
More than ever, the Sandro woman plays with contradictions and boldly combines pieces to show us all aspects of her personality. Chic and sexy, she knows how to keep that cool side that characterises her and will know how to dress for all occasions, all summer long.