For the Autumn-Winter 2023 collection, the SANDRO studio affirms its sense of contrast and its desire to play with oppositions. Imagine the encounter between women with an elegant look and more sensual women who fully embrace their femininity.
Pieces with rhinestones or lingerie details enliven the strapless jumpers and pleated skirts of her university years. Lace, cut-outs and ribbing suggest the body. SANDRO women adopt more fitted garments, sometimes a second skin, such as bodysuits and leggings. They blur the boundaries by mixing them with suit jackets or cargo trousers borrowed from men.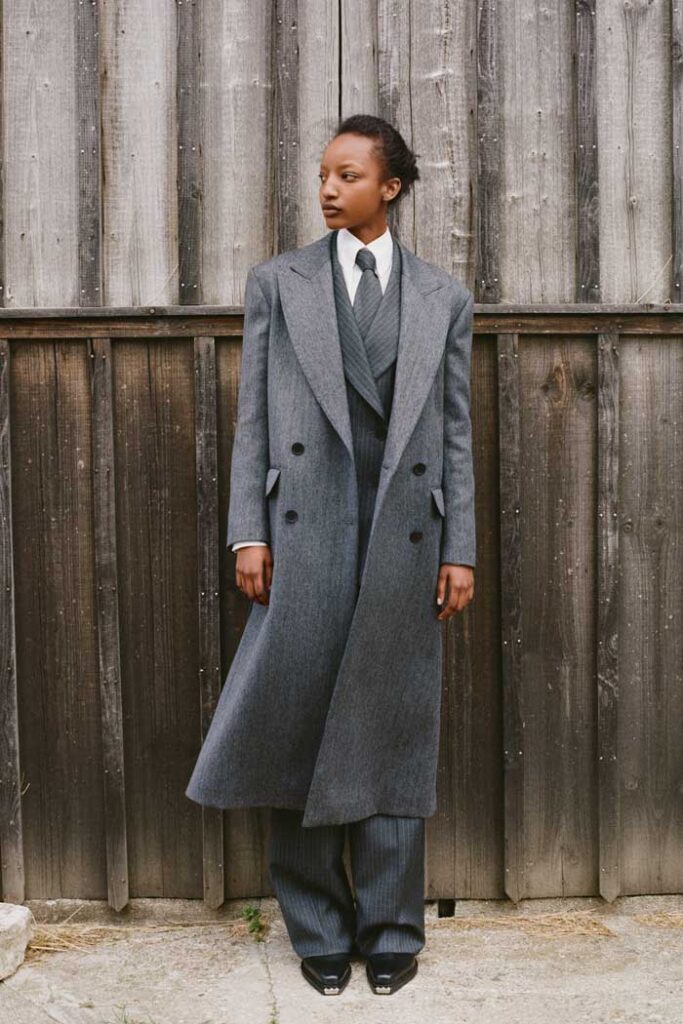 The black stands out and the rhinestones catch the eye. In terms of volumes and materials, the studio continues to explore contradictions. Shiny is combined with matt. Opaque sublimates transparency. The softness of satins contrasts with oversized leather jackets. The delicacy of rhinestones contrasts with the faux wear of his jeans. If the look is too serious, a tie and dye scarf conceals it.
As a souvenir of a trip to the West Coast of the United States, the star is integrated into a tie-dye pattern and is used in pyjama sets at the beginning of the season, or in knitted jumpers for the middle of winter.
Used to mixing codes, SANDRO women will cross the winter with a wardrobe that combines sophistication and casualness. A haute couture spirit to wear every day.