The Atlantic region, a boundless territory drenched by the waters of the Atlantic Ocean, buffeted by the winds of northern Europe, and outlined by high cliffs shaped by the continuous action of the waves of the Baltic Sea.
Atlántica, which here becomes a woman's proper name: powerful like the nature where she has found her home, indomitable, solitary, silent but welcoming.
A woman who lives in nature, loves outdoor environments where she can stretch her gaze in a breathless race. She who bares her skin to the cold air and wind. She who, as an old sailor's daughter, listens to the voice of the sea, that powerful sea she knows so well and loves to observe, in silence.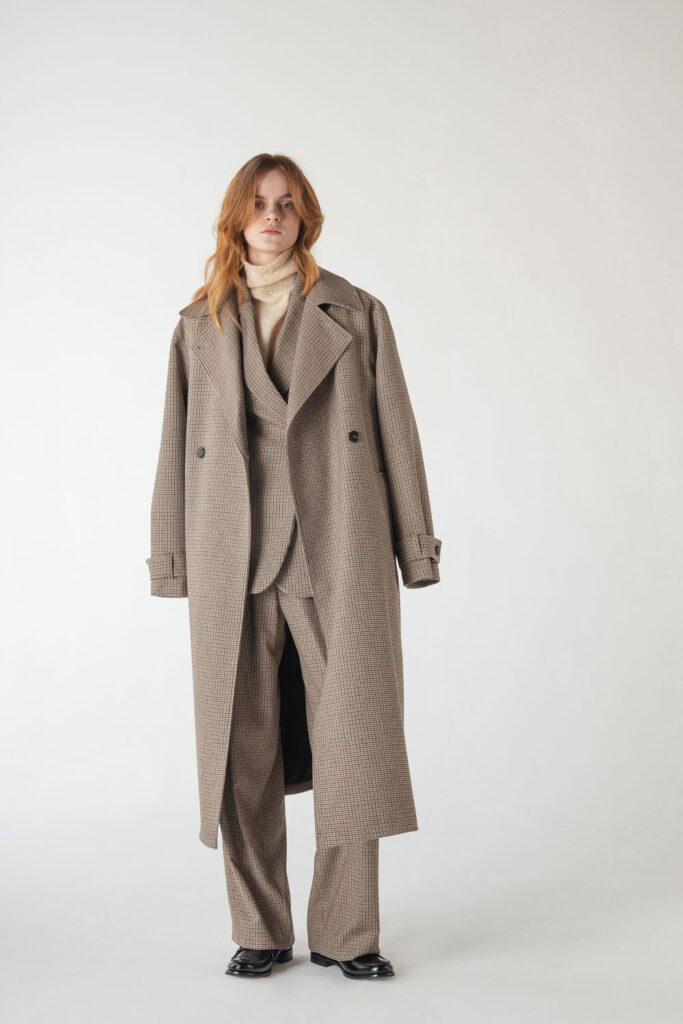 The collection features three different colour groups, inspired by the attractive Nordic landscapes.
The cool palette of blues, intense like the deep ocean waters; teal and emerald green vibrate in the waves that soak the coast, as do the greys whose tones are reflected in the icy cliffs. The palette of ochres and greens represents the colours of the wide and boundless countryside and its winter vegetation.
Finally, the colours of the sunset come together in the third chromatic group, featuring copper and orange, pink and cyclamen, fused with natural tones.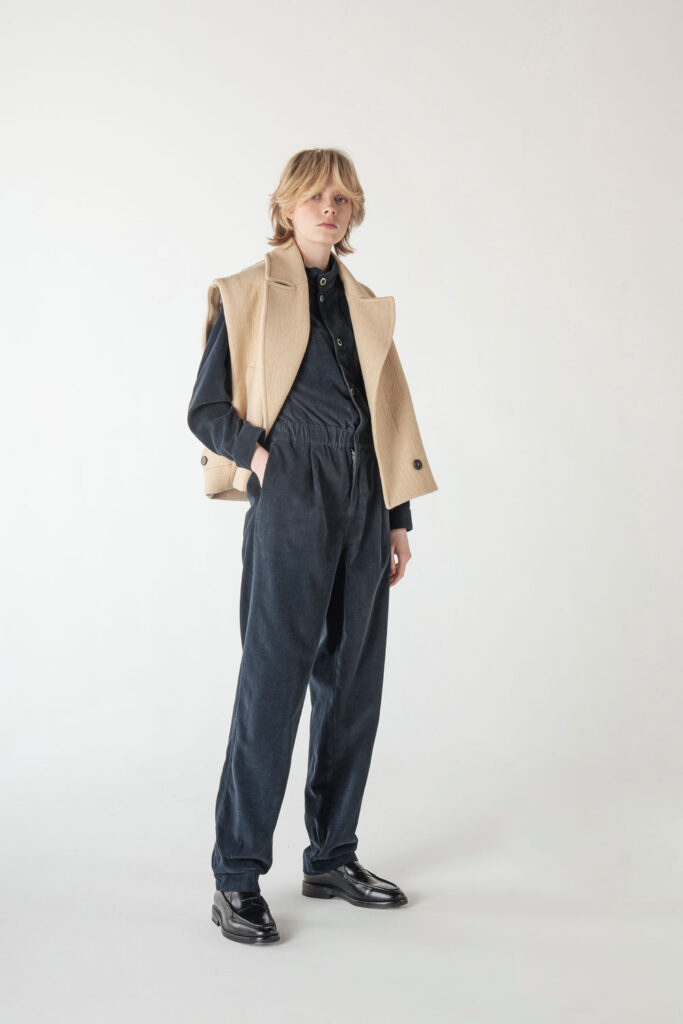 Por último, los colores del atardecer se unen en el tercer grupo cromático, en el que aparecen el cobre y el naranja, el rosa y el ciclamen, fundidos con tonos naturales.
The patchworks of velvet and cotton fabrics accentuate the shape of the garments and the finishes, adding personality and character.
Los patchworks de terciopelo y tejidos de algodón acentúan la forma de las prendas y los acabados, añadiendo personalidad y carácter.
Patchworks of velvet and cotton fabrics accentuate the shape of the garments and finishes, adding personality and character.
A pair of jeans that has been studied in every detail, with a branded leather label on the back.