The earth is the material, natural element par excellence, where the Pomandère gets new lifeblood to refresh its commitment to more sustainable fashion. A project that provides totally natural dyes, obtained using mineral pigments, selected and manufactured in Italy. The mineral pigments used to dye some of the most iconic pieces in the new Pomandère collection are extracted from raw earth.
Special attention is paid to the environmental impact of the extraction process, as the caves from which the earth is extracted are subsequently filled with additional earth material to safeguard the territory. The dyeing process, for its part, retains unique characteristics, as it uses low temperatures for a lower energy impact and reduced water consumption. The shades that animate this capsule are clay colour, obtained from limestone rocks, and earth colour, obtained from earth oxides.
Innovation in three iconic Pomandère models: the micro-textured wool and cotton shirt, the wide-leg trousers in cotton and polished viscose velvet and, finally, the cotton knitted sweatshirt with logo.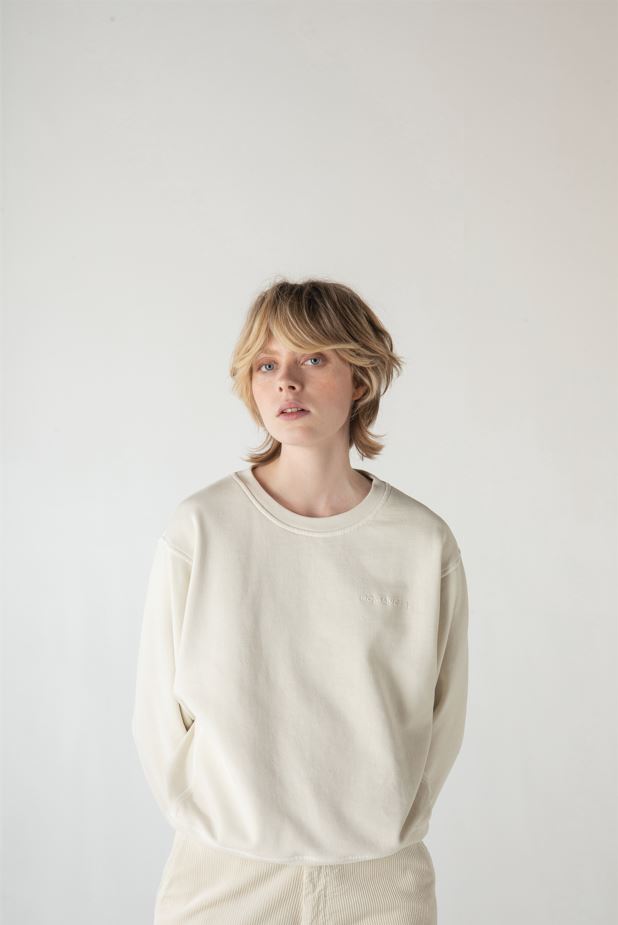 A clear and unmistakable message emerges from this project: to reinforce the brand's identity through even more conscious and non-impactful processes, thus achieving its deepest and most authentic belief.