Impregnated with a new energy, The Kooples reaffirms its identity and draws a new contemporary aesthetic, through an uncompromising, sharp and sexy Winter 2022 pre-collection. Each piece is an invitation to have no limits and to take on everything without fear: whims, mistakes and a taste for subversive fashion. A fashion statement that takes hold of the brand's fundamentals and radically reinvents them.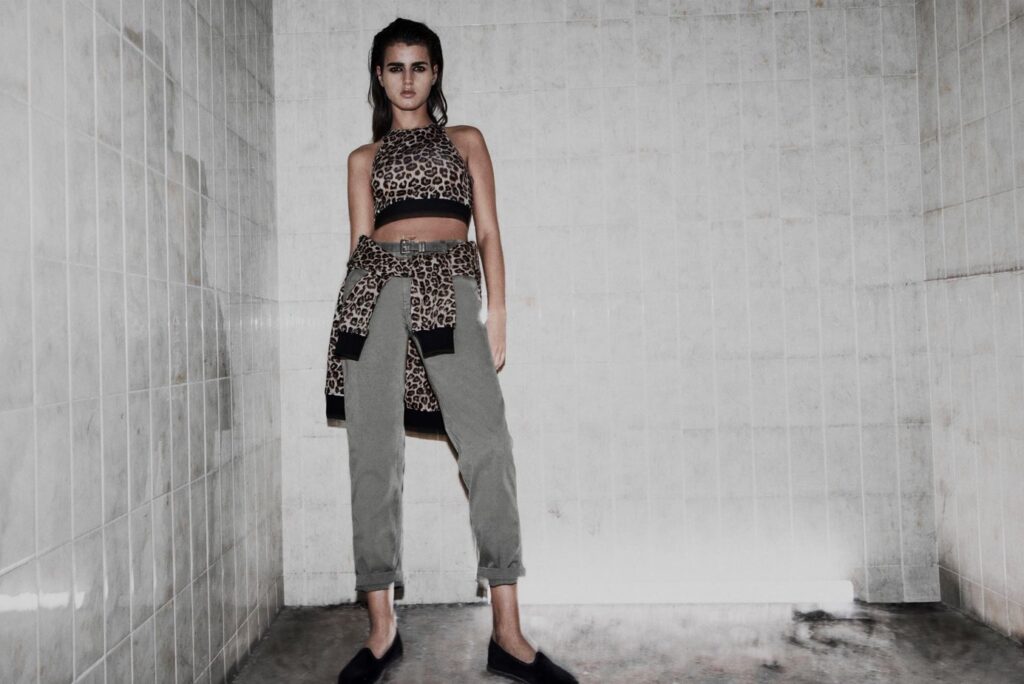 The obsession is assumed from the beginning, the leopard print marks with its animal stamp the silhouettes of The Kooples. Sharper, here it has been redesigned to be a true identity print, which is declined on all items of the winter 2022 pre-collection. Systematically combined with black, another fundamental code of the brand, the leopard print is worn as a total look or hidden in the details: collar, ribbed edges, trims?
An obvious trademark of The Kooples' style, this wild motif has already transcended gender boundaries by taking over the men's closet so naturally that it is imposing itself on the women's closet. From sexy dresses to oversized parkas, from cashmere sweaters to active wear, the animal print is everywhere, even in accessories ? belts, fanny packs, socks or sandals ?.
With a few touches or too much, the new leopard print from The Kooples invites us to develop our fashion instinct, and to face the world with attitude.