Gabriella Cortese writes a new chapter, with an autumn-winter 2023-2024 collection that expands the vocabulary of her ready-to-wear.
The ANTIK BATIK style has been able to find, collection after collection, a balance between the spirit of the times and traditional know-how.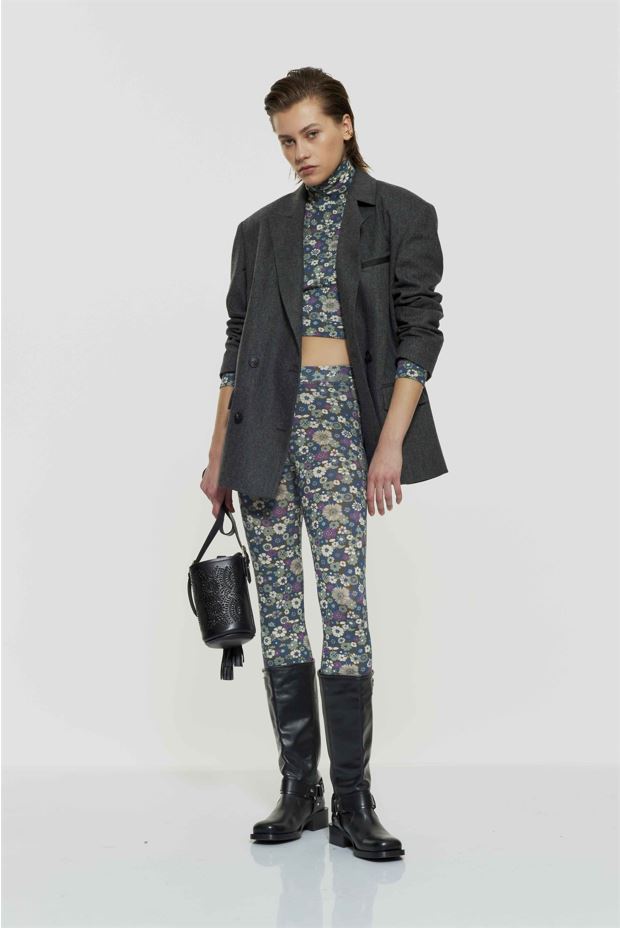 This season contrasts reign this season. Close-fitting garments merge with loose cuts, while softness merges with sharp tailoring. Wool jumpers combine perfectly with pencil skirts, creating a slim silhouette. Cargo trousers are paired with couture blouses, hand-embroidered with sparkling sequins, infusing the streets with feminine charm. Box jackets and coats with geometric lines are juxtaposed with the roundness of wool jumpers in a compelling dialogue of styles.
Natural materials such as alpaca delicately cover the silhouette, from head to toe, from balaclavas to leggins. The corduroy is woven through the line, accompanying it to a seamless conclusion.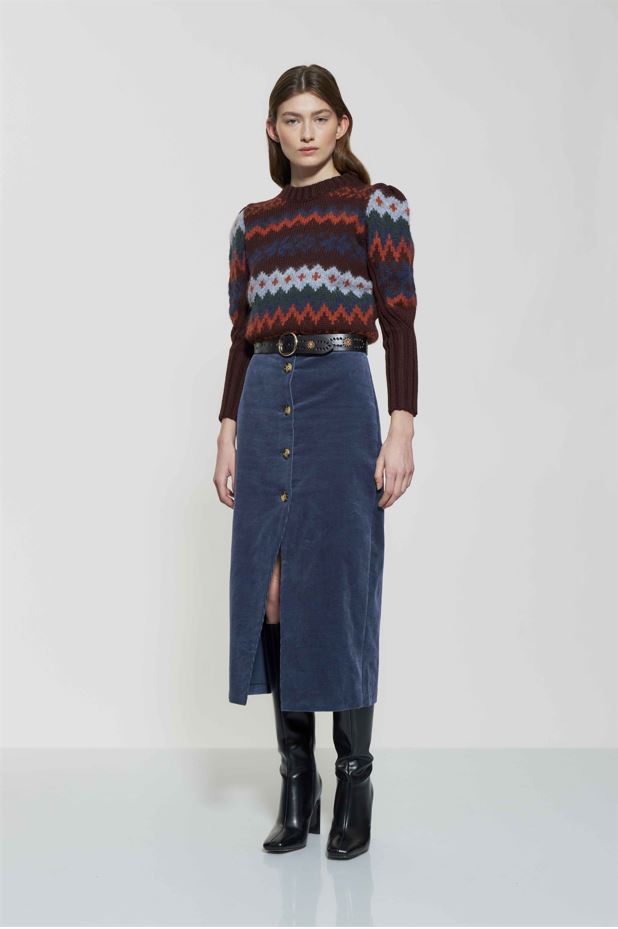 This season, ANTIK BATIK invites us to ascend to the skies, where we can revel in landscapes illuminated by twinkling stars, a tableau of deep blues, vibrant purples and rich browns that elevate the silhouette to new heights.