Futurism and pop culture merge: THOMAS SABO's new autumn/winter 2023 collection is dedicated to the cosmic wonders and star constellations of our galaxy. Cosmic Amulet is a richly nuanced universe of unique creations that combine the brilliance of stars with the beauty of jewellery.
The centrepiece of the Cosmic Amulet collection is the artistically crafted round pendants with their filigree designs that imitate planetary orbits and rings. The central element of the jewellery is a finely detailed eye in relief with a violet-coloured stone setting, representing clairvoyance and wisdom. With engravings such as "Live your Dreams" or "Galaxy of Love", the pendants give the wearer strength and protection.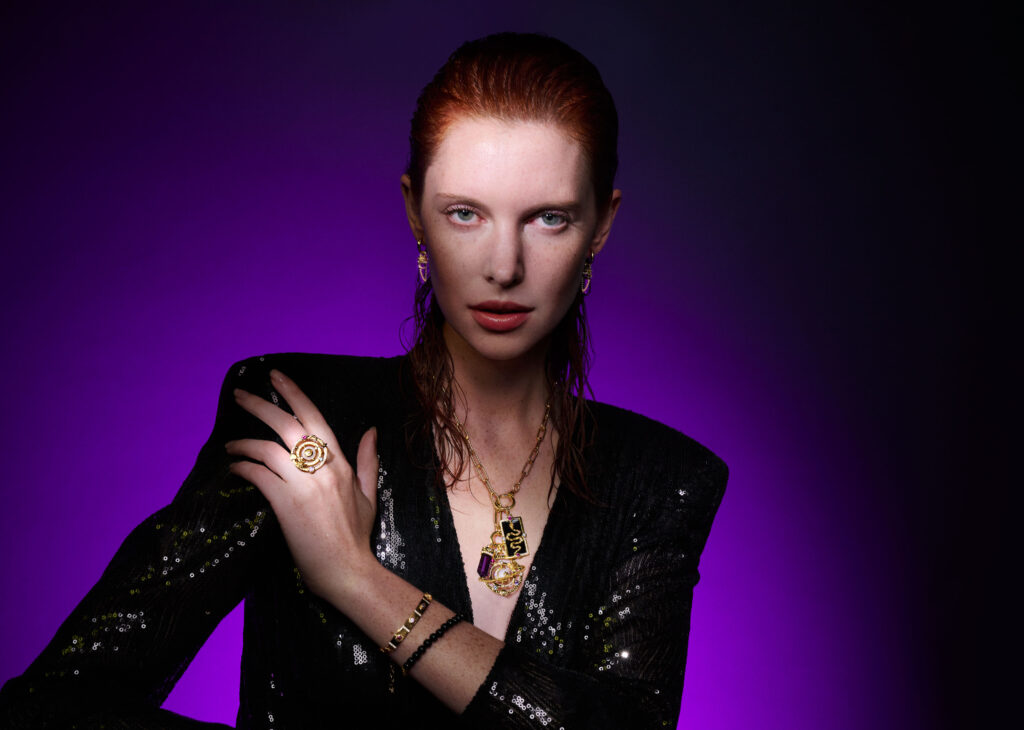 The pendants are complemented by lavishly decorated earrings, bracelets, bangles and rings as well as link chains with two clasps, which can be worn as a choker or in a Y-shape. The pendants can be worn in the traditional way as the central element of the chain or combined in the middle and at the end of the Y-shaped variant.
The line's gold and violet tones reflect the night sky. New techniques and materials, such as hand-applied glossy cold enamel with a veined effect or chain fastenings highlight the craftsmanship and innovative attitude of THOMAS SABO.