Barcelona 3 June 2023
On 3 June, the Guess shop on Paseo de Gracia 63 hosted an event full of colour, fun and lots of fashion. On the occasion of the celebration of the famous Primavera Sound festival in Barcelona, the brand wanted to integrate all this aesthetics in the shop's terrace, taking care of every detail, making the decoration something appealing and original.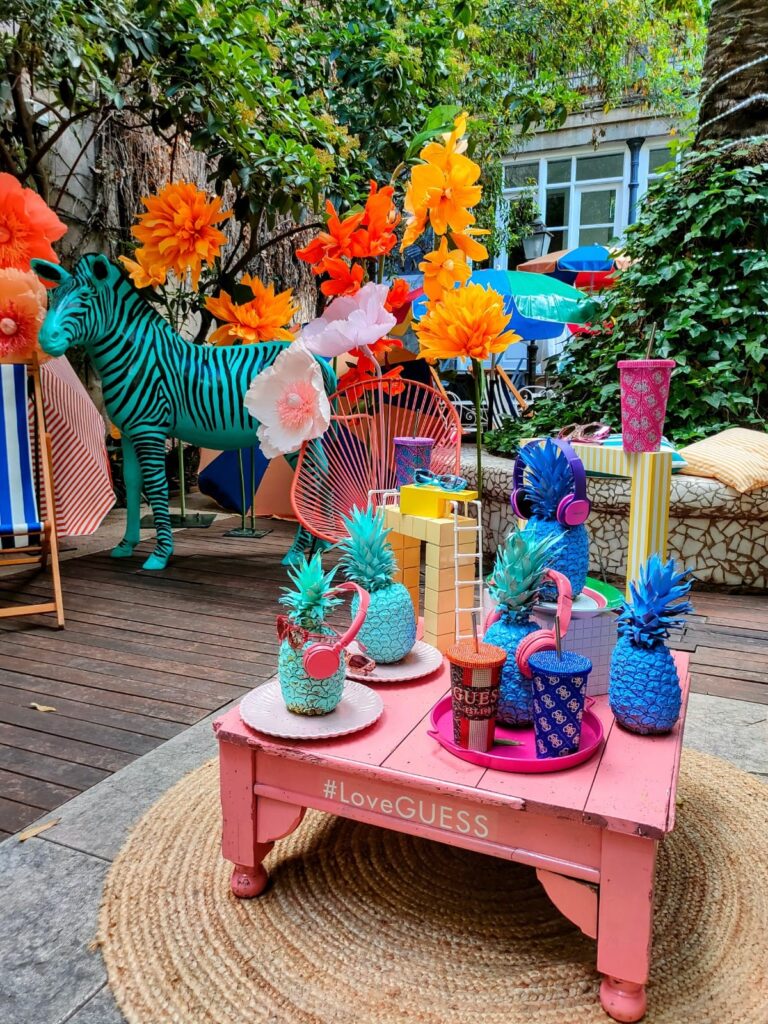 Well-known influencers from the Spanish scene attended, such as Carlota Torres, María Mingueza, Carla Flila, Alex Gibert, Paula Brookie, Judith Muñoz, Sara Domenech o Victoria Carotudela, as well as the athlete Clara Fernández, who enjoyed the latest additions to the line. Eyewear and the clothes and accessories that Guess presents for this summer 2023.