Throughout each season, SANDRO Men's design studio likes to explore the aesthetic codes of its youth. Encouraged by the iconic western films of the late 1960s, SANDRO's creative teams wanted to celebrate WRANGLER's heritage and reinterpret 1970s archive models with the unique aesthetic.
Inspired by the style of 1970s cowboy boots, the three jacket-pant sets incorporate WRANGLER's signature codes: flat rivets, lapel seams, W-shaped pocket cuffs, WRANGLER-branded leather labels and a fifth pocket on the trousers. The first set is designed in brown wool polyester. The other two sets are in faded denim with different shades of indigo. Finally, two sweatshirts and two cotton T-shirts complete the collection. They are available in black and beige, and are embroidered with the WRANGLER rainbow logo.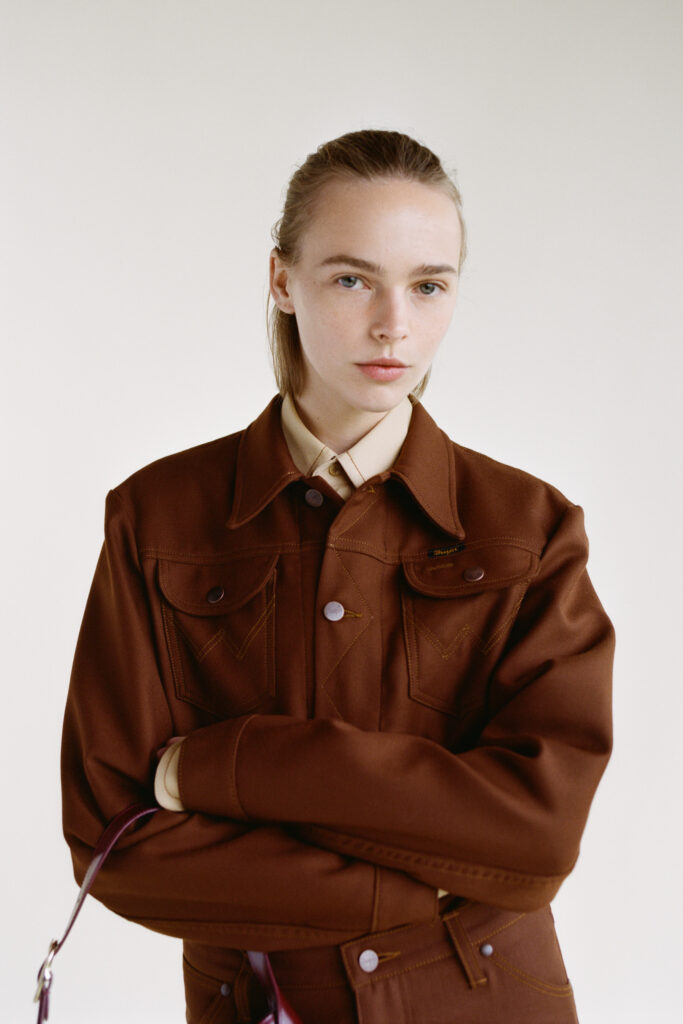 For WRANGLER and SANDRO, it was essential to incorporate sustainable design choices into each piece of this capsule collection. For example, the white polyester fleece jacket and trouser set was developed using 50% recycled polyester, which encourages a circular production process and limits environmental impact. The denim washes were analysed with a third-party EIM (Environmental Impact Measurement) tool, which monitors the environmental impact of denim washing and finishing processes in terms of water and energy consumption, chemical use and impact on people. According to this assessment system, the processes of the washed garments were considered "low impact". Finally, the cotton jumpers are made from organic cotton (cotton grown without the use of synthetic chemicals, such as pesticides or growth promoters, which favours biodiversity and biological cycles).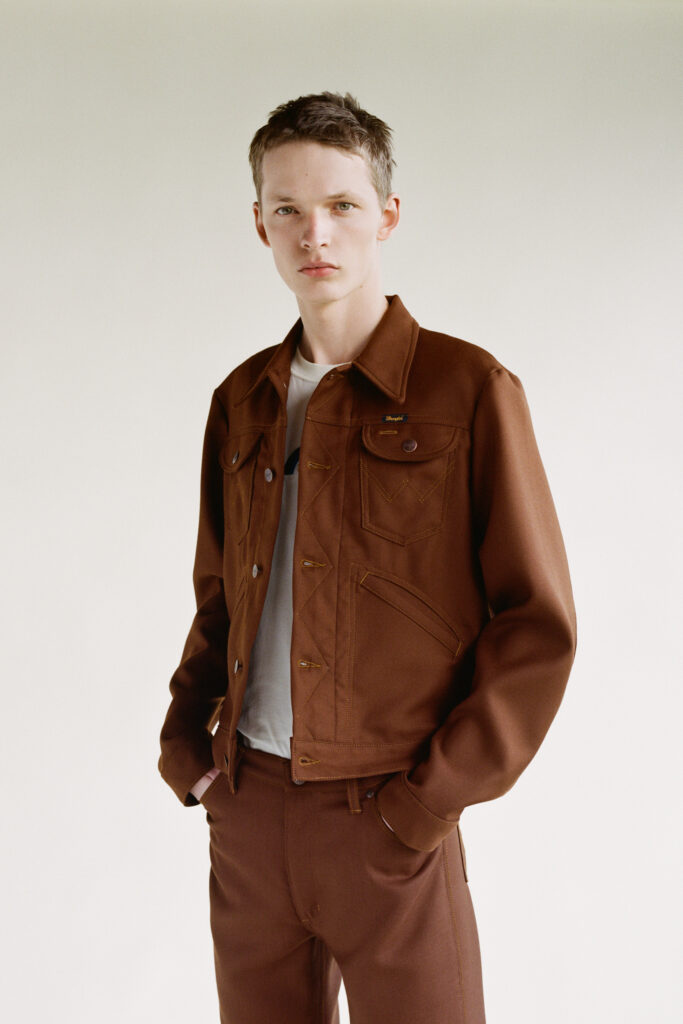 Conceived by the SANDRO Men design studio, this capsule collection aims to be versatile for both men and women. This fluidity of gender and porosity of style is the very essence of SANDRO, where the men's and women's studios take great pleasure in creating garments that can be worn by all genders.