We could say that in today's fashion everything comes back. The seventies aesthetics, 80's garments, and of course, the whole 90's essencewhich is already one of the most popular trends of this year. The whole industry has been dyed in color, denim, flashy accessories and, of course, originality.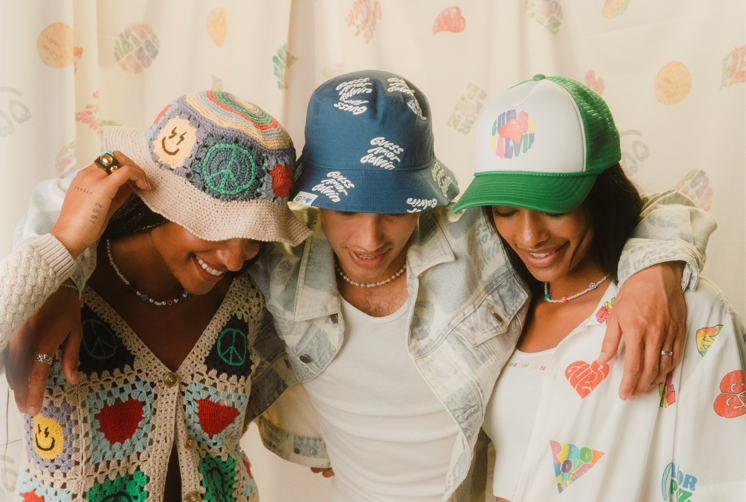 Now it is advocated to bring out your rebellious side, to play with the clothes and take risks when it comes to dressing. All this has been the basis on which has been based the new collection of Guess Originals by JBalvinBoth the men's and women's parts are inspired by this distinctive aesthetic. Denim jacket and pant sets, crochet jackets with smiley faces and peace signs, bucket hats, t-shirts or baseball caps are just some of the items that will make your summer looks all about the fashion. a fashion explosion.
Impressing the universal message of "peace and love", the GUESS Originals by J Balvin Amor collection is a revival of happiness and positivity. Nicolai MarcianoDirector of Brand Partnerships for GUESS Originals, notes, "Our partnership with Jose continues to provide fans with a deeper connection to what he cares about, while honoring GUESS' heritage of sparking a sense of celebration. The collection features a universal design language rooted in bright colors, peace and love, especially self-love."